Although maturity has its perks, aging comes with downsides, such as losing physical capabilities. Fortunately, technology has made it easier for seniors to live more comfortably throughout their golden years. Technology can be significantly helpful when optimizing the lives of the elderly, making aging much less burdensome.
Whether you have a senior with you at home or live at an assisted living home, you can make them happier, safer, and live more freely with these five best modern gadgets.
Smart Watches
Purchasing a smartwatch for elderly individuals is a fantastic choice that can help them with their everyday lives. It provides them with extra support, attention, and security wherever they go. It's especially useful for seniors with memory-related disorders, such as dementia or Alzheimer's, as a smartwatch can track their activity and provide reminders throughout the day.
Home Security
Having a home security system can make an elderly individual's home safer and more reliable. It allows you to monitor the house and immediately know when they need help. Below are two of the most crucial gadgets every senior's home security needs:
Home Alarm — Having an alarm throughout a senior's home is a cost-effective and reliable method of keeping you up-to-date of their well-being, allowing you to call authorities immediately when something triggers the alarm.
Security Cameras — Adding CCTVs around your elderly loved one's home will enable you to see how they're doing when you're away, ensuring safety, security, and peace of mind.
Modern Wheelchairs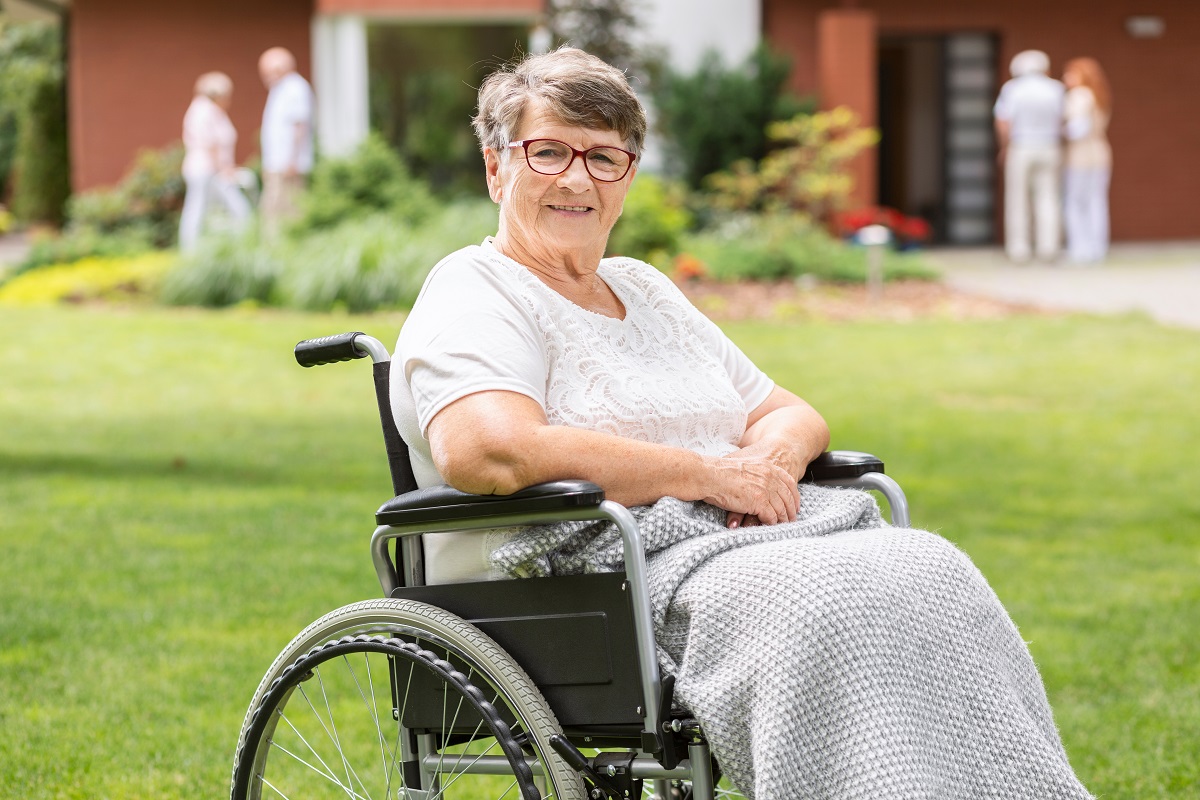 Although wheelchairs have been around for centuries, modern versions have significantly impacted how seniors are going about their daily lives. The contemporary designs promote comfort and propulsion, ensuring that users can still live actively despite their disabilities. Besides providing convenience, it gives a disabled senior individual a sense of independence.
Assistive Technology
Assistive technology has a broad range but primarily aims to assist seniors with their everyday lives. The following are the most common forms of assistive technology that every senior need:
Chairlift — If your elderly parents or grandparents are having a hard time going up and down the stairs, invest in a chairlift. It's a motorized chair installed on a railing system beside the chair, allowing the occupant to safely, quickly, and conveniently go up or down the stairs with ease.
Tub Rail — You can install it on the edge of a bathtub, the inner wall of showers, and walls outside the tub. It makes it easier for seniors to get up and down bathtubs while maintaining their balance.
Smart Lights
Falls are the leading cause of injury in American seniors, with one-third of them falling every year and over 2 million ending up in the emergency room. A practical and affordable way to reduce your grandparents' or parents' risk of falling is installing good lighting throughout their home. It's also best to turn on/off these lights from wherever inside the house to prevent them from walking across a dark room to get to the light switch.
Invest in smart lights to make the senior in your life to roam around their home safer and more confidently. These innovative products allow them to turn the lights on or off with their smartphones or, if available, a smart speaker via voice command.
Giving these gadgets to your senior loved ones can make the aging process a bit more comfortable, helping them gain some independence back while enjoying the rest of their golden years with style.