It's no secret that many communities worldwide lack adequate medical care access. Health care is a human right, yet millions live without this basic necessity. This is where medical missions come in. Medical missions are temporary medical service projects initiated by individuals or organizations to provide free or low-cost medical care to underserved communities.
If you're interested in starting your own medical mission, here are five medical missions you can start or volunteer to help your community.
1. Health Fairs
Health fairs are important events in any community. They provide an opportunity for people to get free or low-cost health screenings and information about local health resources. Health fairs also help to build awareness about health issues and can provide a forum for discussing ways to improve community health.
If you are interested in organizing a health fair in your community, you should keep a few things in mind. First, you will need to secure a venue and date for the event. Next, you will need to identify local organizations that can provide health screenings and other services. Finally, you will need to promote the event to ensure good attendance. With careful planning, a health fair can be valuable to any community.
2. Mobile Clinics
You may be familiar with the term "mobile clinic.". A mobile clinic is a health care facility on wheels. Mobile clinics bring health care services directly to more remote areas. They are an important tool in the fight against health disparities.
Mobile clinics offer many services, including primary care, dental care, mental health services, and more. They also provide community outreach and education. Mobile clinics are staffed by health care professionals, including doctors, nurses, and social workers.
Mobile clinics are an efficient way to provide health care services to far-flung communities. They reach people who may not have transportation or who may not be able to take time off from work or school to see a doctor. Mobile clinics also make it easier for people to get the care they need on their own schedule.
3. Mission Trips
Mission trips are another great way to provide medical care to underserved communities. On these trips, teams of volunteers offer free or low-cost medical, dental, and vision services to people in need.
For a successful mission trip, you need to take it one step at a time and first focus on one issue and one aspect of medicine. For example, many communities without access to dental care services require specialized treatments like dental implants. Dental implants are artificial roots that are surgically placed into the jawbone. Once in place, they provide a sturdy foundation for replacement teeth. This can be particularly helpful for people who have lost all of their natural teeth.
For this, you can partner up with a professional dental clinic that offers fair pricing, specifically one that provides affordable dental implants. Fair or low pricing will also ensure you can help as many people as possible.
Mission trips can be local, national, or international. It all depends on your interest and availability. If you're interested in going on a mission trip, there are many organizations that can help get you started, such as Habitat for Humanity and the Red Cross.
4. Telemedicine
Telemedicine can help improve access to healthcare in underserved communities. There are many barriers to care, including transportation, childcare, and work schedules. With telemedicine, primary care providers can reach patients where they are.
Telemedicine can also help reduce the cost of care. Studies have shown telemedicine is as effective as in-person visits for various conditions, including diabetes, hypertension, and depression. In addition, telemedicine can help improve communication between patient and provider. In a face-to-face visit, there may be distractions that impede communication. With telemedicine, patients and providers can have uninterrupted time to talk about the patient's condition and treatment options. Telemedicine is a versatile tool that can help improve access to care even in rural communities.
5. Free Clinics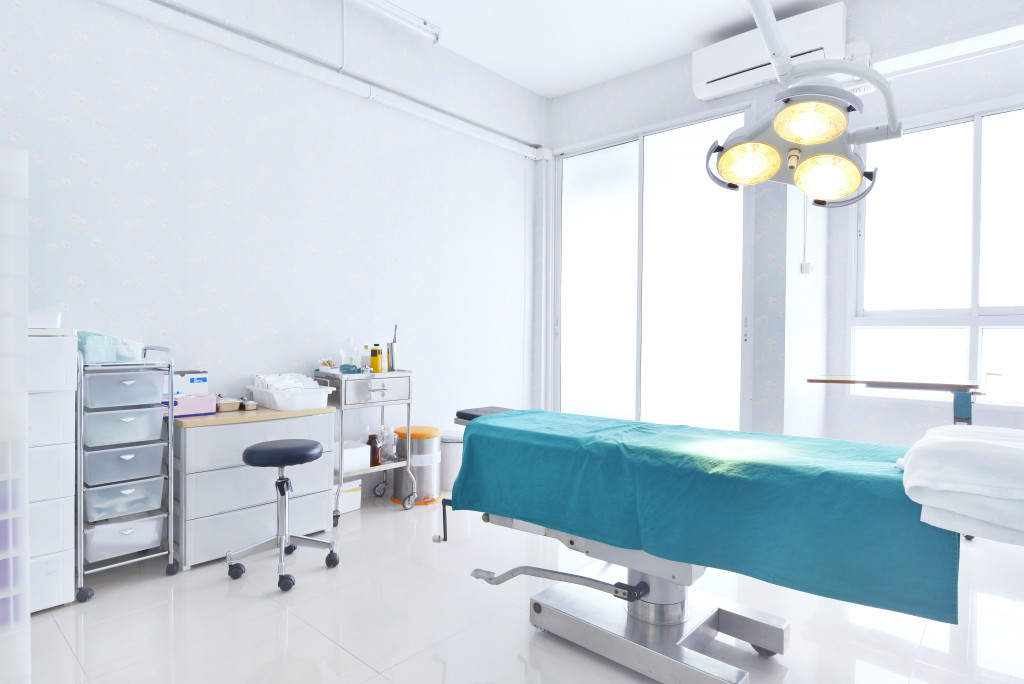 Free clinics are another medical mission that provides free or low-cost health care services to underserved communities. Free clinics often provide primary care services such as check-ups and screenings, but they might also offer specialty care services such as behavioral health counseling and dental care. If you're interested in starting a free clinic, there are many resources available online that can help you get started, such as the National Association of Free & Charitable Clinics (NAFC).
There are many ways you can initiate a medical mission to help a community near you or even around the world. Medical missions provide much-needed health care services to people who might not otherwise have access to them. So if you're feeling called to give back, consider starting your medical mission today.