Summer is a time for family road trips. But before you hit the open road, you should know some safety tips. This blog will discuss some of the most important things to remember while on a family road trip. These tips include everything from preparing your vehicle for a long journey to keeping your children safe and entertained during the drive. So, whether you're just starting to plan your summer road trip or already underway, read through these helpful tips!
Plan Your Route in Advance
One of the most important things you can do to prepare for a safe family road trip is to plan your route in advance. This will help you avoid getting lost, as well as any potential traffic jams or road closures. Along the journey, there will be rest areas, petrol stations, and eateries that you should consider as well.
Planning ahead will help make your road trip more enjoyable and stress-free. You can use online resources like Google Maps or a GPS system to map out your route. Or, you can pick up a paper map from a gas station or tourism office. If you're unsure about which route to take, ask a friend or family member for help.
Check Your Vehicle Before You Go
The main key to a safe road trip is a reliable vehicle. Before you hit the road, make sure to do some basic maintenance on your car. This includes checking the oil level and tire pressure, as well as filling up the gas tank. You should also pack a spare tire, jumper cables, and a first-aid kit in case of any emergencies.
If you're going to be driving for a long time, it's also a good idea to have your car serviced before you go. This way, you can avoid any breakdowns or problems while on the road. You can ask your mechanic to check the engine, brakes, and fluids. They can also give you advice on what to do if something does go wrong while you're driving.
Prepare for Your Children
If you're bringing young children on your road trip, it's important to be prepared for them. This means packing plenty of snacks, drinks, and toys to keep them occupied during the drive. It's also a good idea to bring along some books, movies, or music that they can enjoy.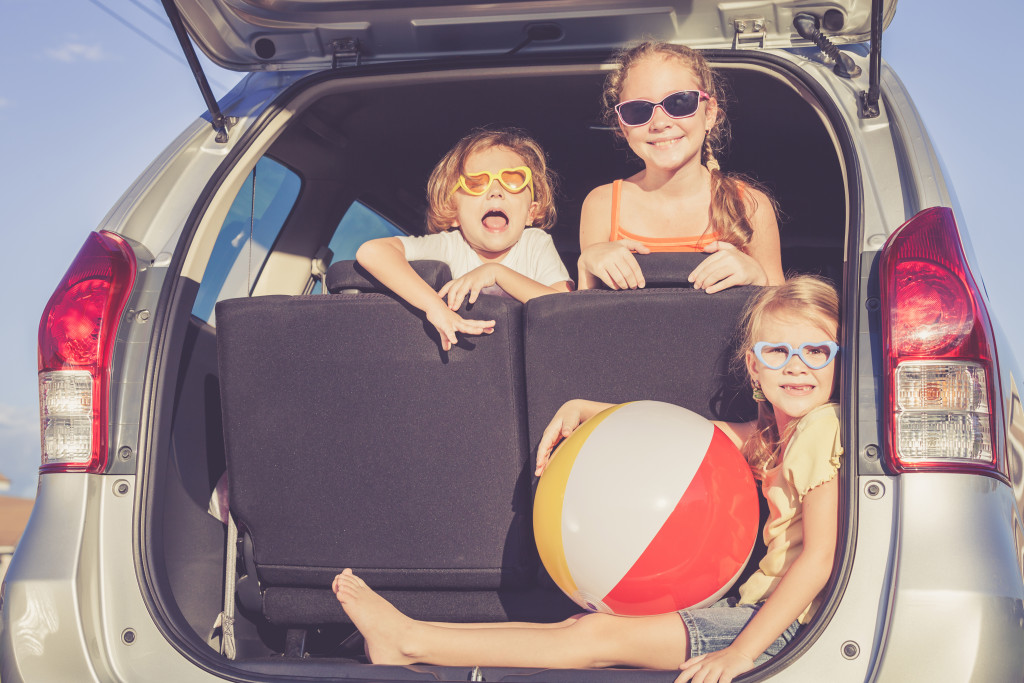 You should also plan for potty breaks and rest stops. It's a good idea to stop every few hours so that everyone can stretch their legs and use the restroom. If your children are old enough, you can also have them take turns sitting in the front seat. This will help them stay awake and entertained during the trip.
Make Sure Everyone is Wearing a Seatbelt
You should always make sure that everyone in the car is wearing a seatbelt, regardless of how long the drive is. Seatbelts are one of the most important safety features in a vehicle, and they can help prevent serious injuries in the event of an accident.
You should also have all small children ride in the backseat. This is the safest place for them to be, as it's furthest away from the impact of a collision. If you have a baby or toddler, they should be in a rear-facing car seat. Older children should be in a forward-facing car seat or booster seat.
What to Do if You Get Into an Accident
Despite your best efforts, there's always a chance that you'll get into an accident while on your road trip. If this happens, staying calm and following some basic steps is important. First, call 911 and report the accident. Then, exchange information with the other driver. This includes your name, contact information, and insurance information.
If you or anyone in your vehicle is injured, seek medical help immediately. Even if the injuries seem minor, it's always better to be safe than sorry. If you were injured by a commercial truck like 18 wheeler, you should also contact an 18-wheeler accident lawyer. They can help you receive the compensation you deserve.
After taking care of the accident's immediate aftermath, you can start dealing with the insurance company. If possible, take photos of the damage to your vehicle and the other driver's vehicle. This will help support your claim. You should also get a copy of the police report, as this can be helpful when filing an insurance claim.
Following these tips will help ensure that your family road trip is safe and enjoyable. So, don't forget to plan ahead and pack everything you need. And, if you do get into an accident, stay calm and follow the steps outlined above.