Determine your budget when searching for a house and have a realistic idea of total costs, including any added expenses. 
Research the local amenities vital to you and evaluate zoning ordinances to understand future developments in the area. 
Consider commute times and routes available to the places you need to be and understand local taxes and regulations. 
Inspect potential homes thoroughly and identify any costly long-term issues or safety hazards before committing yourself financially.
Finding the right home for you and your family can be daunting. There are many factors to consider when deciding where to live, from location and affordability to amenities and lifestyle. However, with the correct information and resources, you can make an informed decision that best suits your needs.
Determine your budget
Determining your budget for a new home is essential in house shopping, as it will ensure you find the right home. Knowing how much you can afford ahead of time prevents frustration from looking at options that may be out of reach. Numerous online and other resources are available to help create a budget.
Most importantly, having a realistic idea of total costs and any added expenses like stamp duty or renovations is essential. In addition, most people acquire conventional mortgages to purchase homes which involve additional planning to ensure adequate payments can be met each month over the loan term.
Research locations and neighborhoods
Here are some tips on how you can research locations and neighborhoods better:
Evaluate amenities in the area.
It is essential to evaluate the property and the amenities in the area. An excellent start is listing what you value regarding local access to stores and entertainment. Is there a grocery store or pharmacy close by? Are there parks or recreational activities nearby? Are the schools close by worthy of consideration?
Once you have identified the essential features, it becomes easier to assess each potential home against these criteria. This can help ensure that you choose the right property for your needs and preferences. Additionally, coordinating with real estate agents on local zoning ordinances and planned developments can help avoid any surprise issues with your neighborhood's growth plans.
Evaluating amenities is essential when choosing a home, so considering all considerations before signing on the dotted line will save time and headaches down the road.
Consider commute times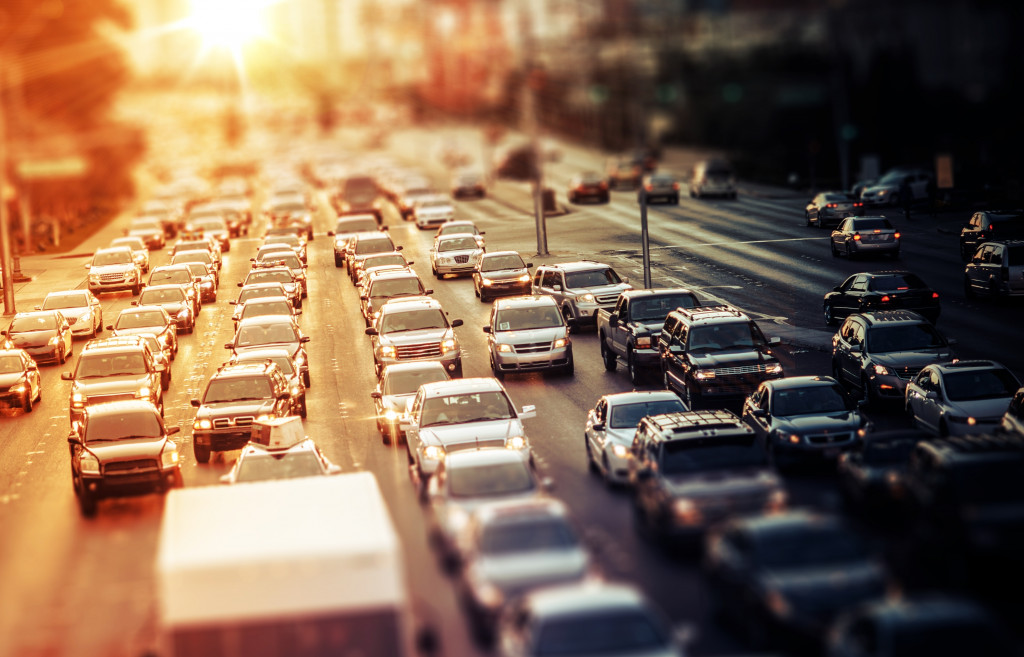 Choosing a new home is an important decision that should not be taken lightly. Commute times play a vital role in your quality of life, so it's imperative to consider the amount of time you'll need to get to work, school, and other locations essential to your life. If you constantly battle long commutes, you will start experiencing fatigue, stress, and decreased motivation.
Therefore, when searching for a home, it is essential to check the available routes, the distance, and the travel time. Research the most direct ways and compare commute options, which could affect which area or house best meets your needs.
Understand local taxes and regulations.
When finding the perfect home, understanding local taxes and regulations is essential. Knowing the details of a particular market can save you money in the long run and make sure you make the most informed decision possible.
For example, if you're buying a property in an area that values its property at a higher rate than it would usually, this can impact the amount of property tax you will pay or even limit your access to certain investments or grants.
Additionally, being familiar with local zoning ordinances can help you avoid potential issues with a review board when deciding to build improvements on your new home. Knowledge of these regulations is integral to future homeownership and should not be overlooked during the process.
Inspect potential homes thoroughly.
Taking the time to inspect potential homes thoroughly is essential. A careful examination of a property can uncover costly long-term issues or safety hazards that will only increase over time. Identifying these problems before you commit yourself financially is vital, as they can cause unanticipated maintenance and repair costs.
Being mindful of potential hazards and expensive repairs when inspecting each prospective home is critical to avoid future surprises and make an informed decision when making such a significant investment.
Consult with a real estate professional.
Consulting a real estate professional is a must for anyone looking to purchase a home. Knowledgeable professionals have experience with the local market and can help you find the perfect place. They understand current market trends and neighborhood details and can even negotiate prices with the seller on your behalf.
This can save you time, money, and energy when it comes down to closing on a home. A real estate consultant will provide you with resources such as research returns and financial projections so that your decision-making process is well-informed. Consulting with the right expert is essential for finding the right home, so don't hesitate to leverage their expertise toward your outcome.
These are just a few tips to help you find the perfect home for your needs and budget. Doing your research, understanding local taxes and regulations, inspecting potential homes thoroughly and consulting with the right real estate professional are all essential steps in making an informed decision when buying a new home.