The United States is the world's second-largest producer of carbon emissions, producing over five billion tons of carbon emissions annually. Private cars are one of the main contributors to this environmental issue.
Transportation is responsible for more than 20% of the country's carbon emissions. This means that private cars are the biggest producer of carbon emissions in the United States. As a result, carbon emissions are a severe problem for the planet, contributing to climate change and global warming.
Many people don't think twice about their daily car usage, but understanding how private cars affect the environment is essential if people want to reduce their impact on climate change and move towards a greener future. Here's a look at the facts.
Carbon Footprint of Private Cars
It's estimated that private cars account for roughly 25% of all carbon dioxide emissions produced by human activities in the United States each year. That amounts to over 1.8 billion metric tons of carbon dioxide being released into the atmosphere due to cars alone! Moreover, that number has been steadily increasing since 2000 – even as other sources of emissions have decreased or stayed stable over time.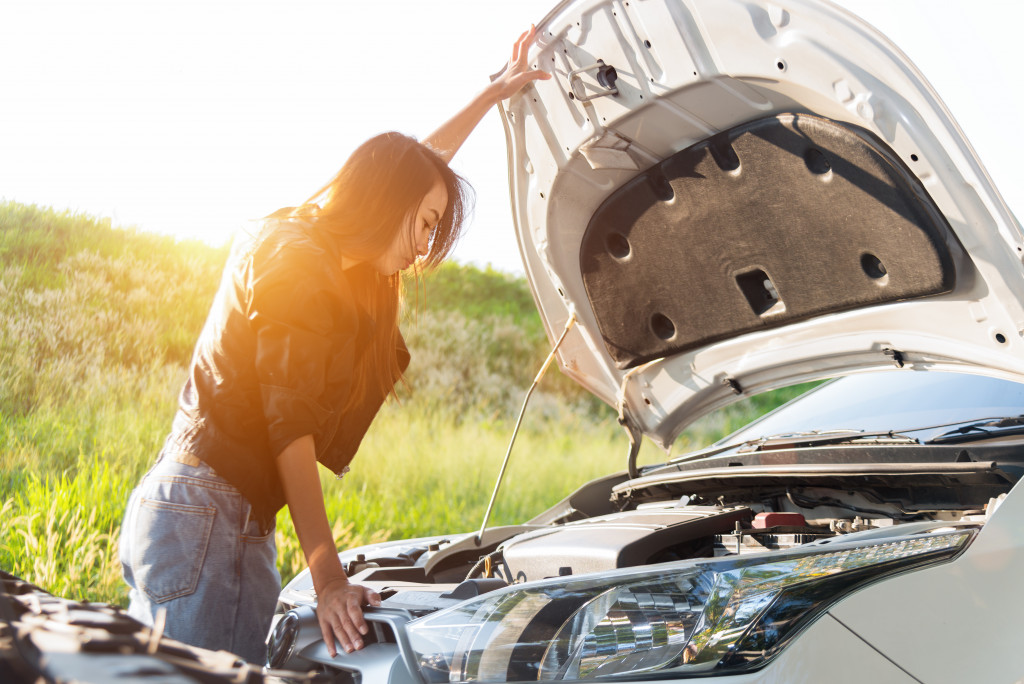 The Role of Car Culture
Perhaps people use private cars so much because car culture has become normalized in U.S. society. It's not uncommon for people to own multiple vehicles, with some households having up to three or four family cars parked outside their homes! This contributes to an increase in vehicle miles traveled (VMT) per person, which also leads to higher vehicle carbon emissions.
The culture started during the 1950s when Americans became increasingly mobile thanks to the affordability and popularity of cars. Since then, car ownership has become more common, with over $1 trillion in auto loans outstanding as of 2018. It's one of the world's highest rates of auto loans, and it seems like it's not stopping anytime soon.
Opportunities for Change
The good news is that there are plenty of opportunities for individuals and communities alike to reduce their reliance on private vehicles. Here are ways to do that.
Drive Less
One of the easiest ways to reduce your carbon footprint is to drive less often or take public transportation instead of your vehicle. Public transportation options like trains, buses, and ride-share services like Uber and Lyft use fewer resources than individual cars and can help lower your overall emissions significantly over time.
Invest in Electric Vehicles
EVs are becoming increasingly affordable and accessible, with a growing number of options on the market to suit different needs. One of the best EVs in the market right is coming from Tesla.
Tesla EVs have been praised for their superior performance and range compared to other EVs, making them an excellent choice for those looking to switch to an electric vehicle. Investing in one can be a great way to reduce carbon emissions and overall costs. However, it can also be an expensive investment. Thankfully, there are ways to minimize the general depreciation of your Tesla. You can install a coating to protect it from scratches and external damage. An experienced XPEL installation service for Tesla vehicles can install good layers for your car. This can drastically reduce your costs and make even more savings.
Don't Idle Your Vehicle
Idling gets zero miles per gallon, which means it wastes fuel and emits unnecessary pollutants into the air around you. Whenever possible, turn off your engine if you anticipate waiting more than 30 seconds at a single location (e.g., traffic lights). This simple action can save you money while reducing your carbon footprint simultaneously!
Drive Smarter
Smart driving techniques can make a big difference in reducing emissions from your car and saving money on fuel costs! For example, ensure you accelerate gently whenever possible, avoid speeding (especially on highways), use cruise control when available, and maintain proper tire pressure. These practices will improve fuel economy and keep pollutants out of the air people breathe daily!
Get Regular Maintenance Checks
Regular maintenance checks ensure that all parts of your car are operating as efficiently as possible—which helps keep toxic pollutants out of our environment! In addition, make sure to get regular oil changes and tune-ups according to manufacturer specifications to keep your emission levels low while also improving gas mileage!
Private cars significantly impact carbon dioxide emissions in the United States each year – but that doesn't mean you can't do anything about it! On the contrary, private car owners can help the world by investing in the right solutions.