In society, it is often said that the best way to help oneself is to help others. This sentiment rings especially true regarding giving back to the community. A recent survey of 811 individuals found that over 80% of respondents made some donation in the past 12 months.
However, there are many others ways in which individuals can contribute their time and resources to make a difference in the lives of others. This article will explore some of those ways.
Donate Money or Goods to a Charity or Organization That Is Close to Your Heart
One of the most obvious ways to give back is by donating money or in-kind goods to a charity or organization that aligns with your values. This can range from giving a few dollars to a homeless person on the street to monthly donations to a national nonprofit.
Data shows that there are over 1.5 million nonprofits in the USA. While there are many NGOs, not all of them might align with your values. For example, some organizations work for human rights, some work for pets, and some are dedicated to helping children.
You can pick any of these NGOs and make your donations based on what you would love to do. For instance, if you care about animal rights, consider donating to a local animal shelter or an organization like the Humane Society.
Additionally, research the organization before donating to ensure your money is being used effectively and efficiently. Sometimes, only a tiny percentage of the donation goes towards the cause, with the rest being used for administrative costs.
Look for nonprofits with a high percentage of their funds going towards the cause and a low percentage towards administrative costs. You can find this information on the nonprofit's website or sites like Charity Navigator.
Volunteer Your Time
Besides money or goods, one of the most crucial things you can give back to the community in today's busy world is time. This could involve:
participating in a community clean-up event
regularly volunteering at a local shelter, school
Signing up for a charitable organization and their activities
Volunteering not only provides tangible benefits to the community, but it can also have personal benefits such as improved self-esteem and increased social connections.
If you want to start volunteering your time, consider thinking about the causes and issues that are important to you. Are there any local organizations or events related to those topics? Whether it's helping the homeless, protecting the environment, or supporting the arts. Answering these questions will help determine the NGO you want to work with.
Many cities also have online resources or volunteer centers where you can search for local opportunities. Additionally, consider using your skills and talents in your volunteer work. Do you have a background in graphic design?
Offer to design flyers or posters for a local event. Are you good at organizing and planning? Volunteer with event coordination at a nonprofit. Using your skills helps the organization and provides you with a sense of satisfaction and fulfillment.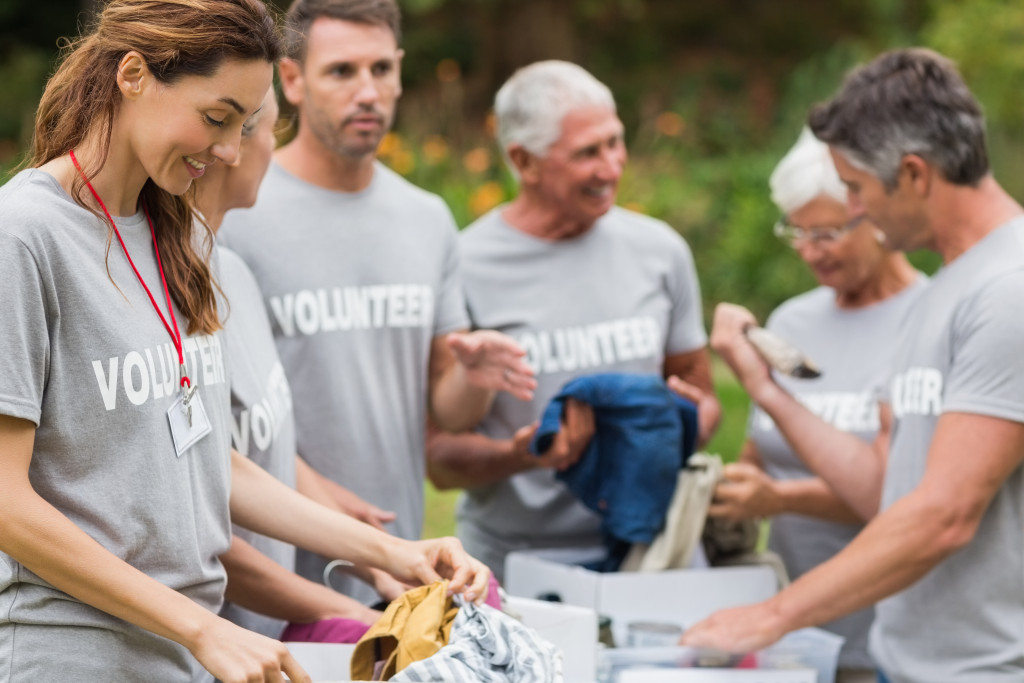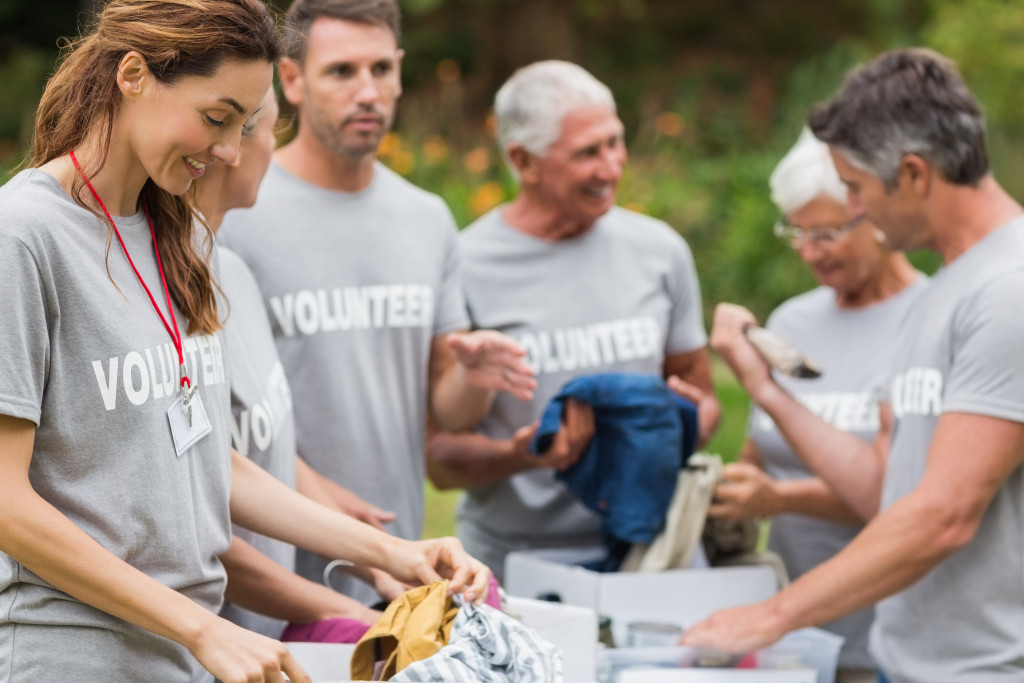 You can also connect with an NGO and register to volunteer your time. For example, you can register with NGOs such as Trinity Church and others that offer education, host local events, and helps those in need in multiple ways. Registering with such NGOs will ensure that you can easily give your time to offer something valuable to someone else.
Advocate for Social Issues That Are Important
When you advocate for critical social issues for yourself and others, you can help make your community a better place for everyone. Speaking out and taking action on the issues that matter to people can help create positive change in your community.
For example, if you care about climate change, you can join a local environmental organization and attend protests or rallies. You can also reach out to elected officials and voice your support for legislation that helps address climate change. Similarly, if you are passionate about ending homelessness, consider writing letters to local elected officials about the issue and ways they can address it.
Support Small Businesses and Artists in Your Community
Supporting small businesses and local artists can contribute to your community's overall health and well-being. There are over 33 million small businesses in the USA. These small businesses contribute a lot to the overall economy and provide job opportunities to the locals.
Small businesses often provide unique services and products, and shopping at them helps keep money in the community. Hence, it is vital to support small businesses.
Similarly, supporting local artists can help boost the economy and add to the community's cultural identity. Attending local art shows or purchasing locally made products helps the artists financially but also helps them continue creating and sharing their work.
There are many ways you can give back to your community. Whether volunteering your time, advocating for critical social issues or supporting small businesses and local artists, every small effort can positively impact your community.