Local businesses are essential to the community, providing jobs and contributing to its economic success.
A recent Gallup poll found that over 60% of Americans believe it is essential for local businesses to be involved in their communities.
Local businesses can engage in community clean-ups, street fairs, charity events, medical programs, and physical activities that benefit the community while building customer relationships.
Local businesses can build community relationships while providing much-needed services by engaging in activities that benefit their surrounding areas.
Local businesses are essential to the community, acting as the backbone of the local economy. They provide jobs and contribute to a thriving economic climate for all. Local businesses engage in activities that benefit and enrich their community, creating a positive ripple effect that helps the area thrive. Investing in their communities can help foster stronger relationships with customers and neighbors.
A recent Gallup poll found that over 60% of Americans believe it is essential for local businesses to be involved in their communities. Not only does this participation create social goodwill, but it also can increase sales and brand awareness. Certain business activities can benefit the business and its surrounding community.
However, you might not know what activities local businesses can do to contribute to their community. Here are some ideas on how local businesses can engage in events that benefit the community:
Community Engagement Events
Community engagement events are an excellent way for local businesses to have fun with their community and provide a positive experience for all. These events bring people together, encourage diversity, and contribute to the overall vibrancy of the community. They also help build relationships between local business owners and their clients.
Having fun with the community is ideal for local businesses to show their support and appreciation while strengthening relationships with customers, employees, and business partners. It also provides an excellent opportunity to network and increase brand awareness by connecting with potential customers or investors.
Here are some ideas for engaging, fun activities local businesses can start:
Community Clean-Ups
Organizing a neighborhood clean-up event is a great way to help improve an area's appearance while promoting environmental sustainability within the community. This event could involve picking up trash, planting trees or flowers, or painting murals on walls. It would be beneficial if local businesses partnered with organizations such as Keep America Beautiful or The Nature Conservancy to ensure proper disposal of waste materials collected during the clean-up.
Community Fairs & Festivals
Hosting a street fair or festival is one of the best ways to engage your customers while celebrating culture through music, food, and entertainment. Local businesses can participate in these events by offering special promotions or discounts and providing entertainment such as live music or art displays. These festivities are especially effective when they are centered around specific topics that reflect the cultural heritage of the region where they occur.
Charity Events
Organizing charity events is another excellent way for businesses to give back to their communities while having a good time simultaneously. Companies could host fundraisers like silent auctions where proceeds would be donated directly towards a particular cause they chose – such as health care access for underserved populations – or work with existing charities like Habitat For Humanity on projects that benefit those in need locally. These types of initiatives foster goodwill while helping those in need simultaneously.
Medical Programs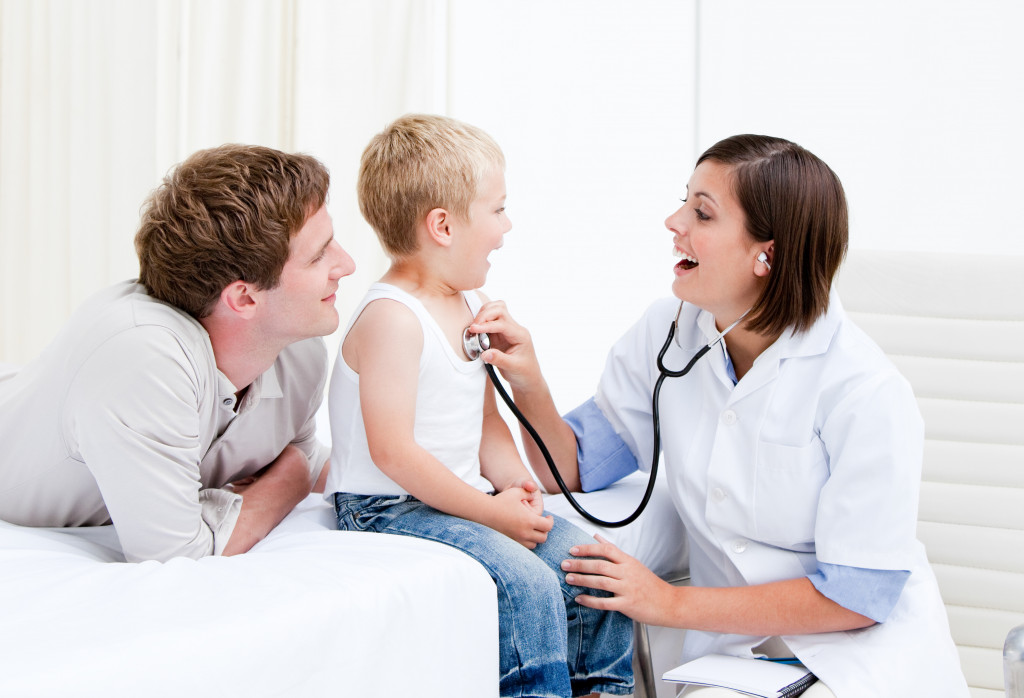 Medical programs present an excellent opportunity for local businesses to invest in their communities by providing access to healthcare services. These types of initiatives demonstrate a commitment to the health and well-being of the people within the area. Not only do medical programs give people access to needed services, but they also create social goodwill that helps build relationships between local businesses and their customers. Furthermore, many of these programs also provide volunteers with hands-on healthcare experience and educational materials about health topics, which benefit all involved.
Local businesses can undertake many medical programs to benefit their communities. Here are a few examples:
Free Clinic Days
By hosting free clinic days at local businesses or partnering with existing organizations like Planned Parenthood or Women's Health Centers, companies can offer much-needed healthcare services such as screenings for STDs/STIs or breast cancer exams at no cost.
Vaccination Programs
Businesses could partner with public health departments or other organizations to promote vaccination campaigns within their communities. This would give members of the public access to necessary vaccinations at no cost while raising awareness about preventative healthcare measures like immunization schedules.
Dental Consultations
Local businesses could set up dental consultations or partner with existing organizations to offer preventative dental services such as teeth cleanings and sealants. This would help improve public health in their communities while providing access to much-needed oral care services. You can partner with a dentist to help reduce costs and increase access to these services.
Physical Activities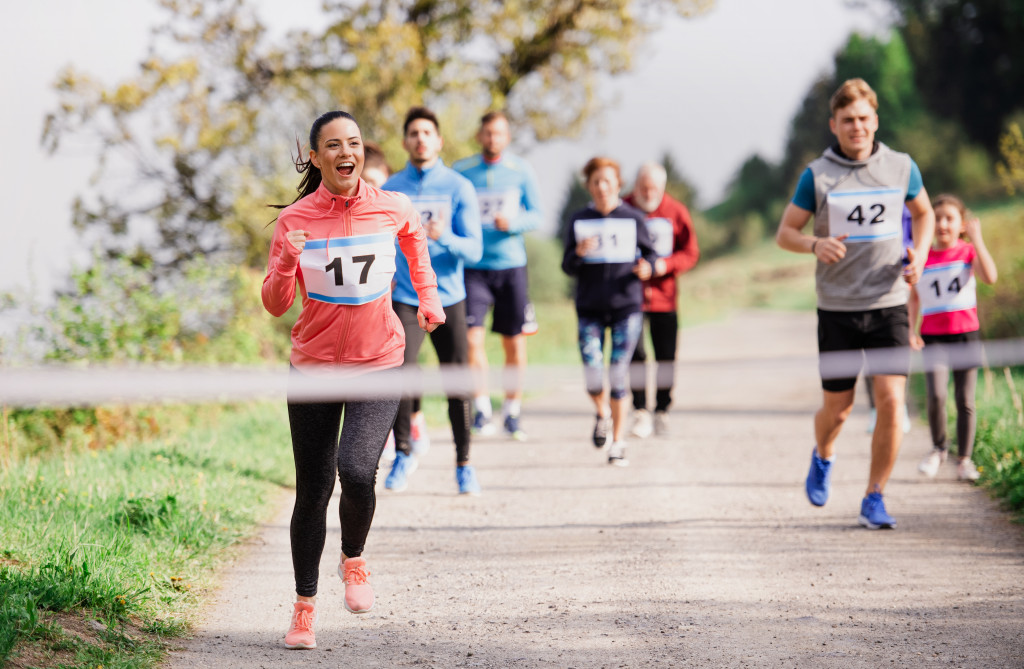 Physical activity events are a great way to promote fitness and healthy living within the community. Businesses can organize walks, runs, or bike rides that raise money for charity while helping participants stay active and get fresh air. Additionally, providing access to sports equipment and facilities is an excellent way for businesses to invest in their communities by encouraging physical activity among adults and children.
Marathons are also a great way to promote physical activity and can help raise funds for local charities. There will also be plenty of promotional opportunities for the business, from sponsoring the event to providing refreshments and promoting a healthy lifestyle.
Final Thoughts
Local businesses play a vital role in developing and sustaining vibrant communities. By engaging in activities that benefit their surrounding areas, they can build relationships within the community while providing much-needed services. Whether it's organizing a charity event or hosting free clinic days, local businesses can significantly impact their communities by getting involved and investing in their future.