Retail shops are back on the map after a month or so of needing to close during the pandemic. Physical retail sales reached a staggering six trillion dollars in 2021, with much more space to grow. So you can start your retail store if you want to be a part of this trillion-dollar pie.
However, if you want to start a retail store yourself, you need to know a couple of things. In this particular article, we will be discussing the services that your retail shop needs in order to run smoothly. Here are some of the essentials.
Janitorial Services
If there is one thing that customers don't like, it is a dirty store. No matter how great your product selection is, if your store is not clean, customers will be turned off and look for somewhere else to spend their money.
This is why you need to ensure that you have excellent janitorial service. Janitorial services will keep your store clean and presentable so that customers will want to stay and shop. However, if you want to save money, you can always opt to clean the store yourself. Ensure that you're always stocked up with the cleaning supplies you need.
Security Services
Another essential service that your retail shop needs are security. Retailers lose about 0.07% of their sales on average because of shoplifting. This is especially important if you sell high-value items such as gold accessories. Therefore, you need to ensure that your store is safe and secure so that customers can feel comfortable shopping there. Security services will help to deter crime and keep your store safe.
If you want to make your store even more secure, consider having these things in your store:
CCTV Camera
Installing a CCTV camera in your store will help to deter crime. This is because potential criminals will know they are being watched and recorded. CCTV footage can also be used as evidence if a crime does happen.
Security Guard
If you have the budget for it, consider hiring a security guard. A security guard can deter crime and provide a visible presence in your store. They can also assist customers if they need it.
Alarm System
An alarm system is another excellent way to stop crime from happening. If potential criminals know that your store has an alarm system, they will be less likely to try and break in. You can also use alarm systems to alert the police if a break-in does happen.
Access Control Point
An access control point is another security measure that can be used to deter crime. This is a system that controls who can enter and exit your store. For example, you can set it so only employees can enter through the front door. This will make it more difficult for potential criminals to enter your store.
These are just some security measures you can take to deter crime.
Inventory Management System
A retail shop needs an inventory management system to keep track of its stock. This is especially important if you have a lot of products. An inventory management system will help you to know what products you have in stock and where they are located. It can also help you to track your sales and keep track of your profits.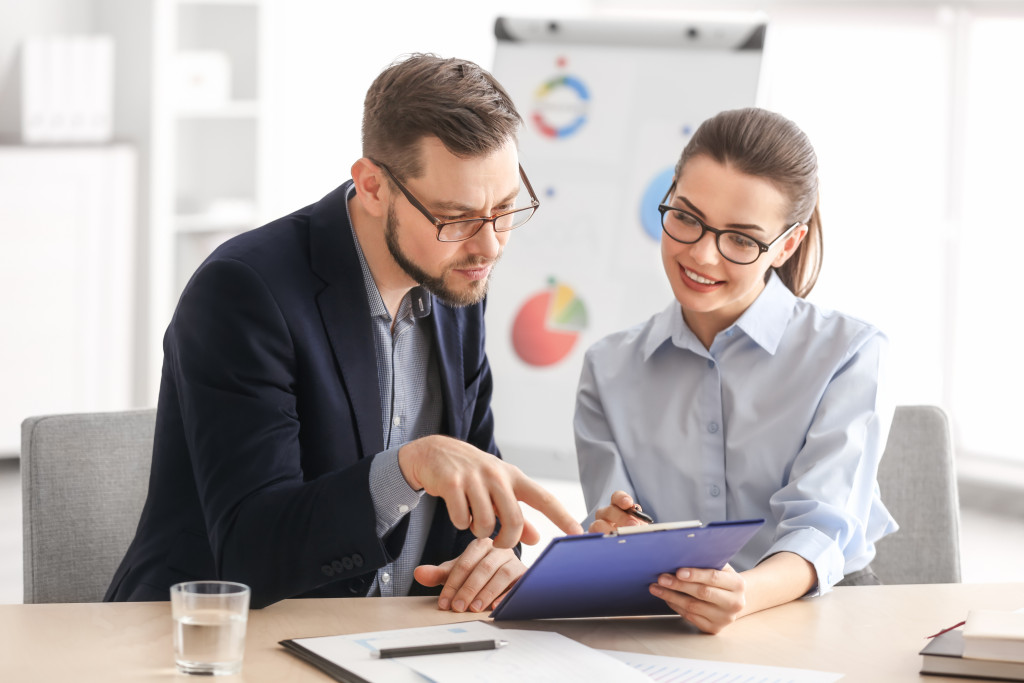 There are many different inventory management systems available. You can choose one that best suits your needs.
Point of Sale System
A point of sale (POS) system is another essential service your retail shop needs. A POS system is used to process sales and payments. You can also use it to track inventory, customers, and employees. A POS system can make your life a lot easier and help you to run your store more efficiently.
Product Liability Insurance
Product liability insurance is another essential service that your retail shop needs. This type of insurance protects you from lawsuits if one of your products causes injury or damage.
For example, if you sell food and someone gets food poisoning, they could sue you. If you have product liability insurance, your insurer will pay for the legal fees and any damages awarded. However, you will need expert consultation. That's why you should hire a product liability expert witness services. This service will help you to gather the evidence you need to make a successful claim. They investigate the incident, take witnesses' statements, and collect other evidence.
These are just some of the essential services your retail shop needs. With these services, you can run your store more efficiently and reduce the chances of something going wrong. It can also help you save money in the long run.