Small rural communities rely on local businesses to keep them afloat. These businesses are the backbone of society, providing jobs and services needed to keep the community functioning. They are also essential to the community's social fabric, providing a gathering place for residents.
Local businesses are also crucial to the economy of the community. They generate tax revenue that helps keep essential services like schools and hospitals thriving. They also create jobs for residents, which helps save money in the community.
Local businesses are essential to the community, and residents and the local government should support them. However, they still have responsibilities to give back to the community, keeping them. While it is easy to say their business models rely on the community, it is also essential for them to remember that they are a part of the community too. There are several key ways businesses can give back to their communities.
Engaging in Community-Sponsored Events
Community events are an excellent way for local businesses to engage with their community. They provide a chance for residents to learn more about the company and what it offers. They also allow the business to connect with potential customers.
Community events are also significant for businesses to give back to the community. They can sponsor or donate to local causes, such as food drives, charity walks, or holiday celebrations. This helps support the community and builds goodwill with residents.
Businesses participating in community events are more connected to the community. This can help them attract new customers and create loyalty among current customers. Participation in community events also helps businesses feel like they are part of something bigger and gives them a sense of purpose.
You do not have to start the community events, especially when you still lack the funds, resources, and connections to do so. You can join the committees or groups organizing these events. It would be best if you also become a sponsor for these activities to help with the expenses and give your company more exposure.
Creating Partnerships
Another way businesses can give back to their community is by partnering with local organizations. These partnerships can take many forms, such as providing discounts to members of the organization or donating products or services.
These partnerships are beneficial for both parties involved. The business gets exposure to a new group of potential customers, and the organization gets access to products or services they may need.
Partnering with local organizations also helps businesses build relationships with other companies in the community. These relationships can be helpful when seeking advice or assistance with community projects.
However, partnering with businesses in larger cities will also be necessary, especially in health-related practices. Your small dental office might not have all the tools, personnel, and resources required to perform complicated surgeries on patients that need them. Fortunately, you can partner with a more experienced and skilled dentist in the big cities to refer your patients. This tactic can help patients realize that you care about them over their money.
Providing Discounts or Free Services
Many local businesses provide discounts or free services to members of the community. This is a great way to show appreciation to the community and support them. Companies can provide discounts as a way of thanking customers for their loyalty. This can help keep customers coming back and help build relationships with them.
Free services can also be a way of supporting the community. They can be a way to attract new customers or to thank current customers. This can help businesses connect with potential customers and create goodwill with residents.
Offering discounts or free services is a great way to show that you care about the community and want to support them. It can also help build relationships with residents and create goodwill for your business.
Helping Educate the Youth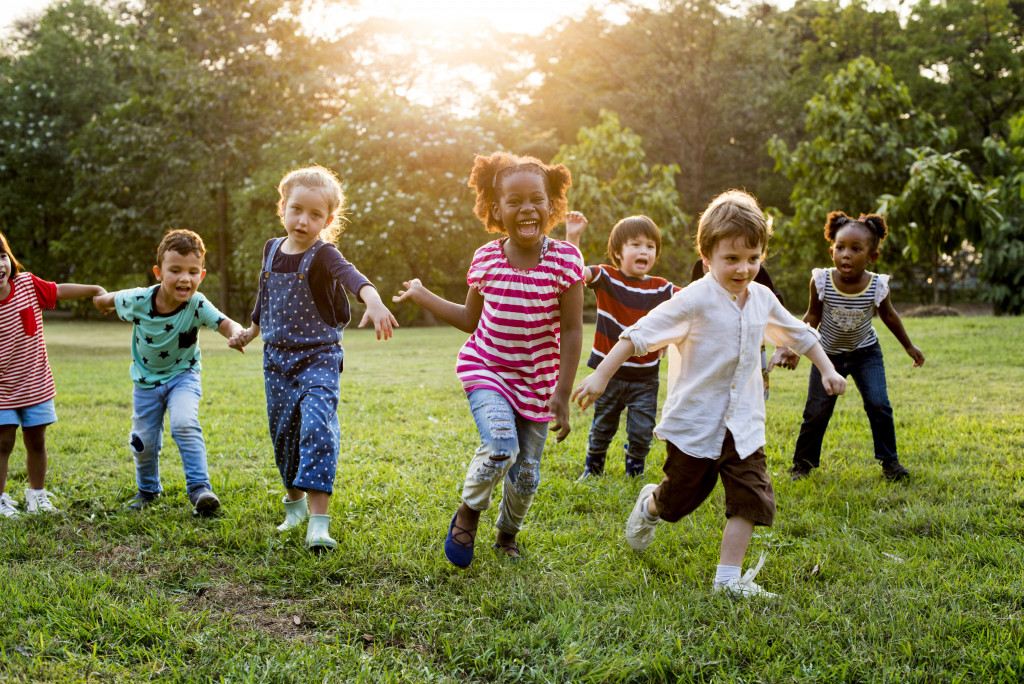 Many businesses also give back to the community by helping educate the youth. This can be done in several ways, such as providing scholarships, internships, or mentorship programs.
Educating the youth is essential for the future of the community. It helps ensure that residents have the skills and knowledge they need to be successful. It also helps businesses attract talented employees from the district.
Mentorship programs are an excellent way for businesses to support the community and give back. They allow business leaders to share their knowledge and experience with young people. These programs can help students learn about different careers and what it takes to be successful.
Scholarships are another way businesses can support the community and give back. They provide financial assistance to students who might not be able to afford college. This can help ensure that residents have the opportunity to pursue higher education.
Giving Back is the Key to Success
Giving back to the community is essential for businesses. It helps build relationships with residents, creates goodwill, and supports the community's future. There are many ways companies can give back, such as partnering with local organizations, providing discounts or free services, or helping educate the youth. Giving back is the key to success for any business.