Becoming a parent is one of the most rewarding experiences a person can have. It can also be quite challenging, especially if you are not prepared. The challenges of parenthood can be daunting, but if you take the time to prepare for it, you can make the transition much smoother.
What's important is that you have a plan and stick to it. And preparing well before you even start your family can make all the difference. Here are some tips to help you prepare for a family:
Find a good house and neighborhood.
Location is key when choosing a place to raise a family. You'll want to find a safe neighborhood that has good schools. It's also important to consider the commute to work and the proximity of grocery stores, parks, and other amenities. Once you've narrowed down your search to a few areas, it's time to start looking at homes. Look for a house that is the right size for your family and has enough bedrooms and bathrooms. It's also important to have livable space in the kitchen and living room.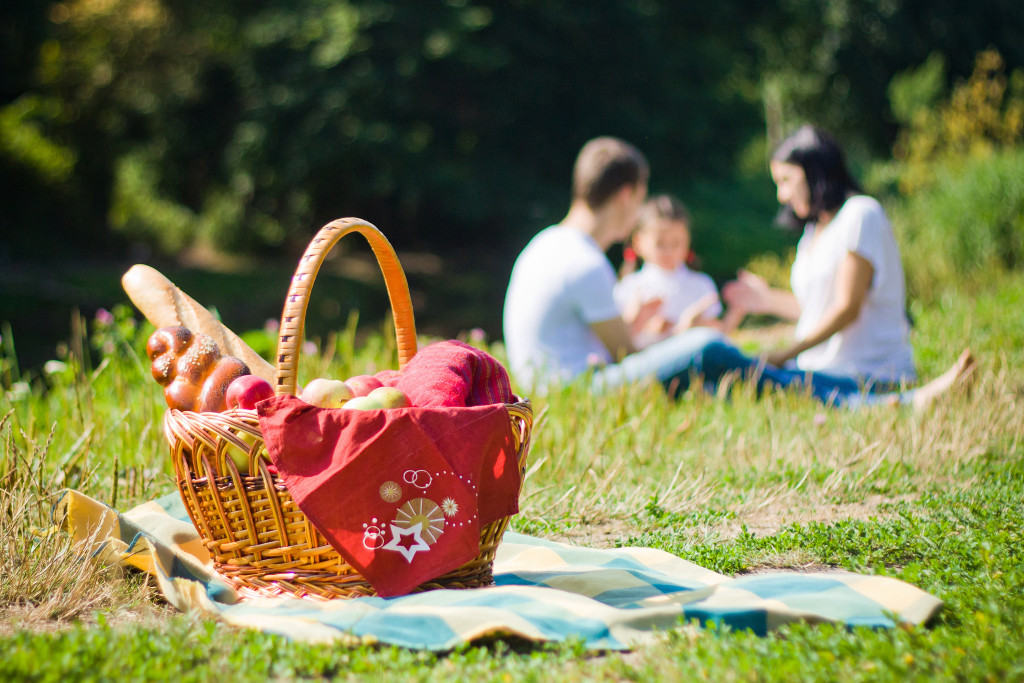 Lastly, make sure the backyard is big enough for kids to play in and has enough storage space inside the house. Of course, financing your dream home can be a challenge, but by researching the best mortgage rates in your area, you can make it happen.
Make a budget and stick to it.
Before you start a family, it's important to get your finances in order. Creating a budget is a helpful way to get a clear picture of your income and expenses. Once you know how much money you have coming in and going out each month, you can make adjustments to ensure that your spending aligns with your goals and values. If you're not used to living on a budget, it may take some time to track your spending and make mindful choices about allocating your resources.
However, sticking to a budget is one of the best ways to ensure that you're prepared for the financial challenges of parenthood. By taking the time to plan ahead, you can set yourself up for success as you embark on this exciting new chapter in your life.
Create a safe place for your child to sleep
One of the most important things you can do to prepare for a new baby is to create a safe and comfortable sleeping space. The perfect nursery should be peaceful and calming, with soft lighting and soothing colors. It's also important to ensure that the room is well-ventilated and free from potential hazards. When choosing a crib, look for a sturdy one that has been certified by a reputable organization such as the Consumer Product Safety Commission.
You should also make sure that the mattress fits snugly within the frame and that there are no gaps where your baby could become trapped. Once the crib is in place, stock it with essential bedding, including a fitted sheet, blanket, and pillow. By taking some time to prepare ahead of time, you can create a safe and inviting space for your new arrival.
Take care of yourself so that you can take care of your child.
As any parent knows, raising a family can be a demanding task. You have to care for your children, but you also have to manage the household, work and maintain your own health and well being. It can be easy to let self-care fall by the wayside amidst these demands. Still, it is important to remember that taking care of yourself is essential to taking care of your family. When you are well-rested, healthy, and happy, you will be able to better meet the needs of your loved ones.
Here is some advice to help you take care of yourself so that you can take care of your family:
Get enough sleep: Most adults need around 7-8 hours per night. When you are well-rested, you will have more energy to devote to taking care of your family.
Eat healthily: Eating nutritious meals will help you maintain your energy levels and stay healthy to care for your family.
Exercise: Taking some time out for physical activity will improve your mood and help reduce stress levels.
Take breaks: When you feel overwhelmed, take a few minutes to yourself to relax and rejuvenate. This will help you avoid burnout and be a better parent.
By following these simple tips, you can make sure that you are taking care of yourself to take care of your family.
Final Thoughts
Now that you have some practical tips to help prepare for a family, it's time to get started. By making a budget, creating a safe sleeping space, and taking care of yourself, you can set yourself up for success as you embark on this new adventure. Remember to take things one step at a time and enjoy the journey!