Developing a business plan, conducting market research, and obtaining necessary licenses are essential to a successful business. 
Hiring the right team and monitoring their performance is crucial to the success of your business. 
Establishing a budget and setting product pricing isf essential for managing finances.
Crafting a marketing plan and identifying your target market is essential to reaching customers. 
Enjoy the journey of starting a business and stay motivated for success.
Small businesses are vital to the American economy and play a crucial role in maintaining the financial stability of the middle class. As of the first quarter of 2022, 45 percent of all private-sector jobs were held by 56 million workers employed in firms with fewer than 50 employees.
Starting a business requires hard work, dedication, and planning. Setting up a business can be daunting, especially for first-time entrepreneurs. However, with proper planning and execution, setting up a successful business can be very rewarding and profitable. This blog post will share tips to help you set up your business and ensure its success.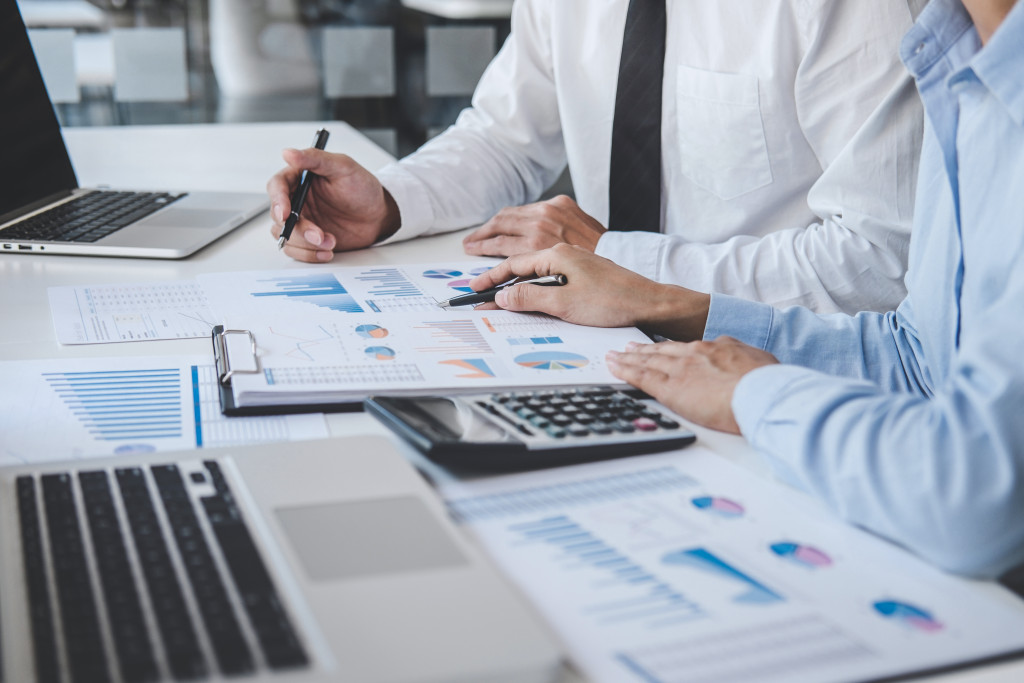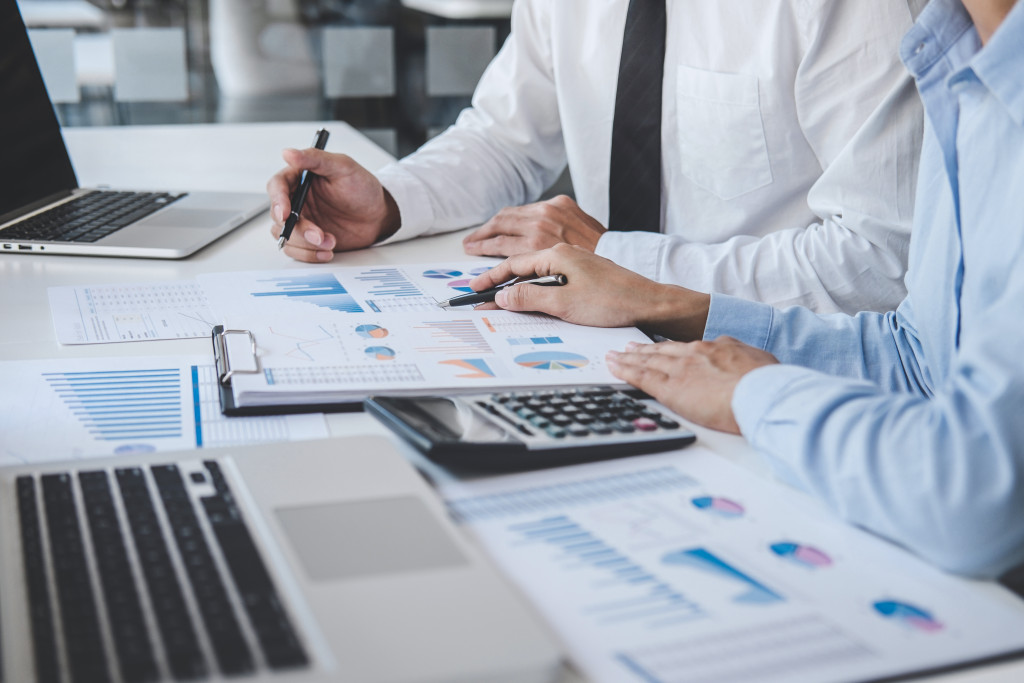 Develop a Business Plan
Developing a business plan is the first step in setting up a business. A business plan outlines the goals and objectives of your business, your target market, competition, financial projections, and strategies. A business plan is a blueprint that helps you understand the viability of your business and sets you on the path to success.
Market Research
The first step in creating a business plan is to conduct market research. Market research will provide data and information that help you decide if your product or service has potential in the market, who your target customers are, and what strategies can be used to reach them.
Register Your Business
Registering your business is crucial to establish its legal existence. Each state has its own set of regulations and requirements for registering a business, so make sure you research and follow the guidelines for your state. Once you have registered your business, you can legally conduct business and comply with tax laws.
Additional Licenses and Permits
You might need to register with the federal, state, and local governments. Depending on your business structure and activities, you may also need to get additional licenses or permits. For example, if your business handles food or alcohol, you may need special permits. Additionally, certain professions, such as attorneys and medical professionals, require extra certifications before they can start operating.
Set Up Business Finances
Setting up business finances includes opening a business savings account at a local bank. You should also obtain a line of credit and track your expenses. Proper financial management is crucial to the success of your business, so make sure you have a financial plan in place.
Product Pricing
You need to determine how much you will charge for your product or service and what payment methods you will accept. You can accept cash, debit cards, credit cards, and checks. If you offer online payment options such as PayPal, ensure all of your customer information is secure.
Establish a Budget
Establishing a budget for your business is also essential. Calculate how much you will need to cover basic expenses such as rent, utilities, and taxes and any costs associated with advertising and marketing. Make sure you factor in the cost of labor when creating your budget.
Hire the Right Team
Hiring the right team is crucial to the success of your business. Hire individuals who share your business vision and are driven to help you achieve your goals. Make sure you provide your team with a clear job description, training, and support to ensure their success.
Monitor Employee Performance
Create a plan to evaluate the performance of your team members and reward them for their efforts. Encourage open communication between employees so they can work collaboratively towards achieving your goals. Invest in professional development opportunities, such as workshops or webinars, to ensure your team is up-to-date with the latest trends and skills needed to succeed.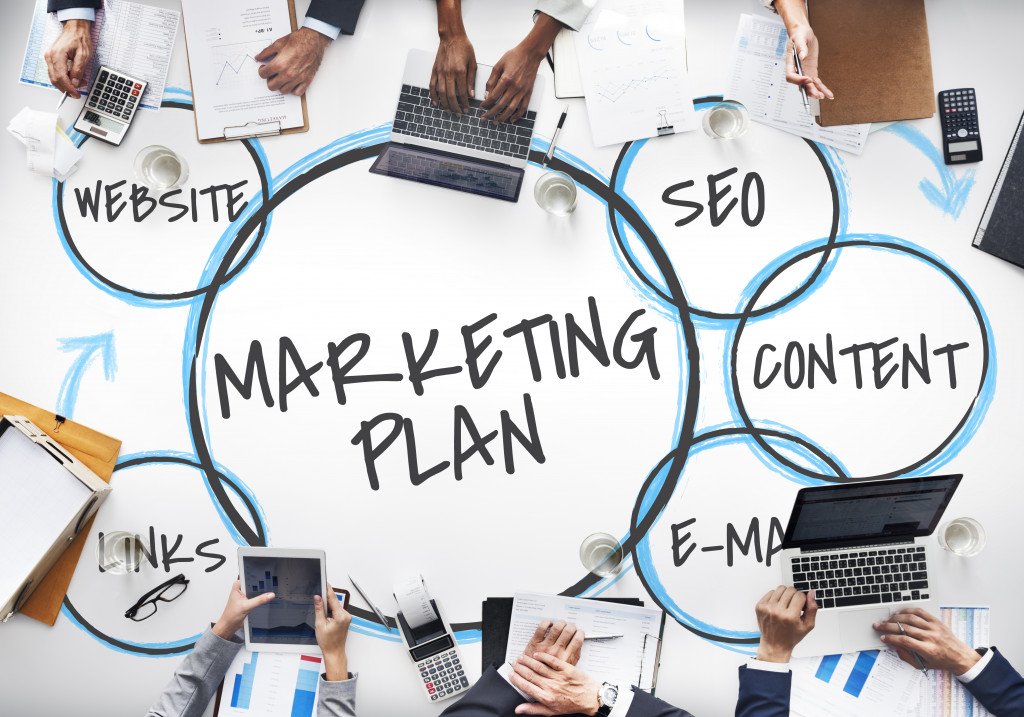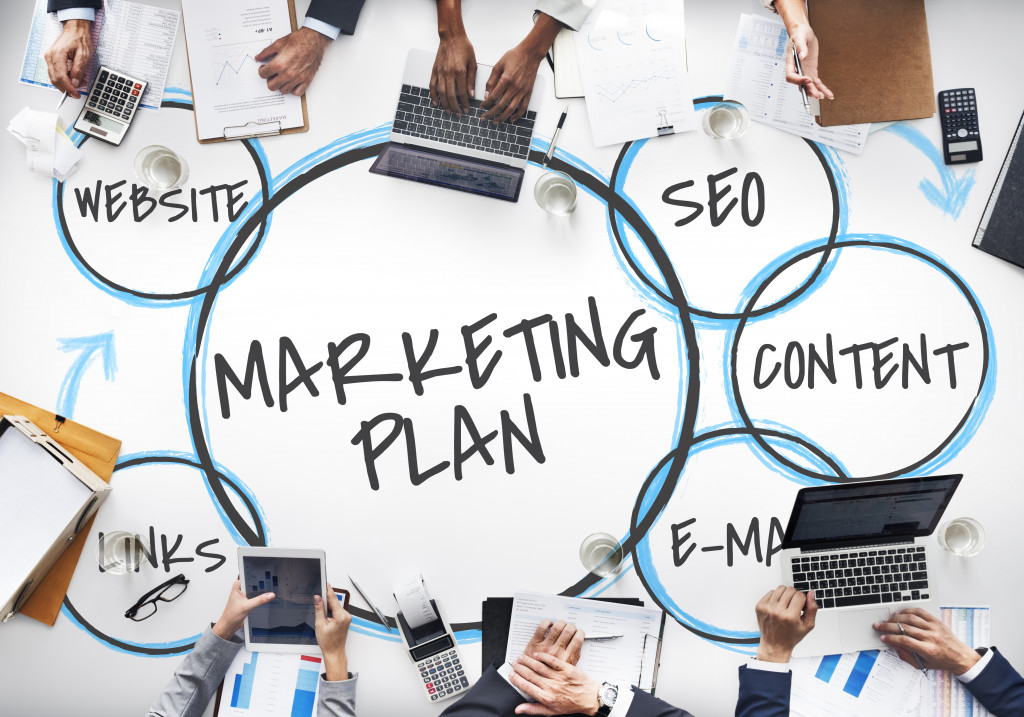 Develop a Marketing Strategy
Developing a marketing strategy involves identifying your target market and creating a plan to reach them. This could include advertising, public relations, and digital marketing. A well-executed marketing strategy can increase your business's sales and revenue.
Target Market
First, you need to identify your target market. Who are you trying to reach with your marketing efforts? Are they a certain age group or geographic area? Knowing who you are targeting can help you tailor your messaging and create content that resonates with those individuals.
Reaching the Market
Once you have identified your target market, you can create a plan for reaching them. This could include different forms of advertising, such as pay-per-click (PPC) campaigns, social media ads, and more. You should also create content that appeals to your target market. This could be blog posts, videos, podcasts, or any other content that speaks directly to their needs and interests.
Starting a business can be overwhelming, but with proper planning and execution, it can be a rewarding and profitable experience. By following these essential tips, you can set your business up for success and achieve your dreams of becoming a successful entrepreneur. Starting a business is a journey, not a destination, so enjoy the ride!