Ensure safety and property maintenance are top priorities for attracting families.
Create an outdoor space with amenities to make your rental stand out.
Upgrade your kitchen to make it spacious, modern, and functional.
Install childproof features for added protection, like safety locks, plug covers, baby gates, and corner guards.
Offer flexibility for lease terms and additional storage to make your rental more attractive.
As a landlord, you want your rental home business to be as successful as possible. One excellent way to ensure you always have loyal tenants is by attracting families. A lot of families are looking for suitable rental homes to live in. And, if you can provide them with everything they need, they'll be happy to stay on your property long-term.
But how can you attract families to your rental home business? Below are some fantastic tips to help you create a family-friendly environment for your tenants. By following these tips, you can increase the number of families in your rental home business, keep your rentals occupied, and maximize your profits.
1. Address safety concerns.
Safety should be one of your top priorities when renting your property to families. Ensure your rental homes are secure by regularly checking and servicing all locks, security lights, and windows. You can also install a security system in your rental home to give families complete peace of mind. Additionally, you can provide nightlights in hallways and rooms for families to eliminate trip hazards.
Part of ensuring safety is also to keep up with property maintenance. You must ensure that all repairs are taken care of quickly to keep your rental home safe. For one, the roofing must always be in good condition to prevent water leakage. This is the first line of defense against mold and other issues affecting a family's safety. Make sure you work with an experienced residential roofing company that can help you keep your roof in optimal condition. They can also provide roof inspections to detect potential issues before they become a problem.
2. Create an outdoor space.
Families with young children are drawn to rental homes with outdoor space. A backyard or garden allows children to play outside, breathe fresh air, and get active. Consider installing a swing set, playhouse, or sandbox if you have enough room and want to ensure your property stands out from the competition.
Many families also prefer to have a patio or balcony where they can relax and enjoy the outdoors. If you can, add some outdoor furniture to create a cozy and inviting area for tenants. This will be sure to make your rental home attractive to families.
3. Upgrade your kitchen.
The kitchen is the 'heart' of any home, and a spacious and modern kitchen is essential when it comes to renting to families. Upgrading and keeping open kitchen spaces are necessary so parents can cook while keeping an eye on their children. You can upgrade your kitchen by adding a dishwasher, plenty of cabinet space, and adequate lighting. Some families may also like to have a kitchen island or breakfast bar, which you could consider if you have the budget and space.
4. Consider adding childproof features.
Every parent wants to feel confident that their children will be safe in any space, and a rental home is no different. Different families may have additional safety concerns, so investing in childproof features can make your rental home more attractive to families with children. Some of the most popular features include the following:
a. Safety locks
Children can quickly get into drawers and cabinets, so installing safety locks is essential. You can also add additional locks to windows and doors for extra security.
b. Plug covers
Curious fingers can easily find their way into electrical outlets. Plug covers are a simple and inexpensive way to provide additional protection. Look for covers that are childproof and durable.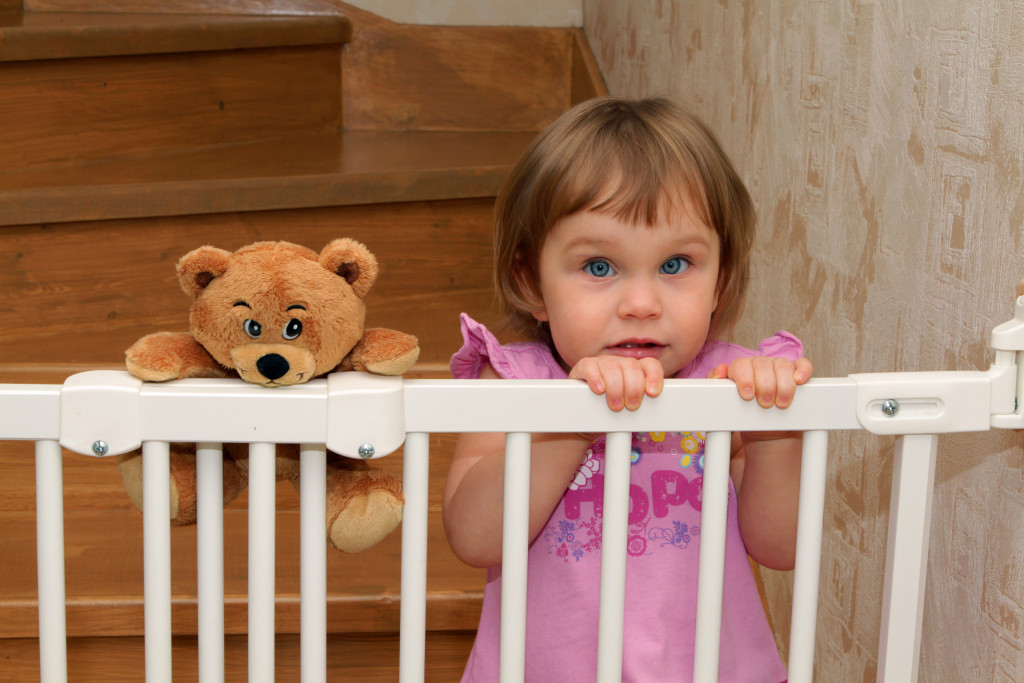 c. Baby gates
A baby gate can prevent children from getting injured if you have stairs. They come in various styles and sizes, so you should be able to find one that fits your rental home perfectly.
d. Corner guards
Sharp corners on furniture can be dangerous for children. Installing corner guards is a great way to reduce the risk of injury and give families peace of mind.
5. Offer flexibility.
Flexibility as a landlord is an attractive feature for families renting properties. For instance, offering lease term options, additional storage for belongings, and being responsive to tenants' needs and requests can significantly affect how long a family stays in your rental home. You want to ensure the family has everything they need to feel comfortable and make your rental house their home.
Overall, making your rental home business more family-friendly is about ensuring your property is safe, spacious, and flexible enough for families to make it their home. When you focus on creating a welcoming environment, you'll stand apart from your competition and easily attract families as your tenants. With these tips, you can start upgrading, focusing on safety, and attracting the best families to your rental home business.