There are many benefits to getting involved in your local community. First and foremost, it gives you a sense of connection to where you live. You come to know your neighbors and feel like you are a part of something larger than yourself. It can be very empowering and satisfying.
Another significant benefit is that getting involved in your community makes it a better place to live. Countless studies have shown the positive impact of volunteering and grassroots activism on communities. For example, one study by the Corporation for National and Community Service found that volunteers are likelier to report being happy and satisfied with their lives and have a stronger sense of purpose.
The bottom line is that getting involved in your local community is a win-win situation: you get to connect with your neighbors, make your community a better place, and feel good about yourself too! Here are a few events to consider for your outreach efforts.
Health-Related Programs
People are more likely to attend health-related events that raise awareness or provide free treatment. It is because they can learn more about the issue at hand and potentially get help for free. Events like these can benefit the community as they help people become more informed and connected. Additionally, they may be able to find support from others going through the same thing. Those events can be a valuable resource for people struggling with their health.
Here are a few health-related community events you can start:
A mental health awareness day where people can come to learn more about various mental disorders and how to seek help. It can include speakers, information booths, and free resources.

A quit smoking campaign that provides resources and support for people trying to quit smoking cigarettes. It can include educational materials, counseling services, and nicotine replacement therapies.

A diabetes prevention program offers lifestyle education and tips for managing the disease. It is achievable through group classes, individual coaching, or online resources.

An obesity prevention initiative encourages healthy eating and physical activity through events like farmers' markets, community gardens, and fitness classes.
These are just a few ideas for health-related community events. You can provide free medical and dental checkups if you have more resources and funds to dedicate to the project. If you want to make it more impactful, you can partner with a dentist who can visit your community to provide affordable replacement tooth procedures. Kids and adults alike can benefit from the convenient dental procedure.
The sky is the limit when it comes to improving the health of your community!
Environmental Protection Programs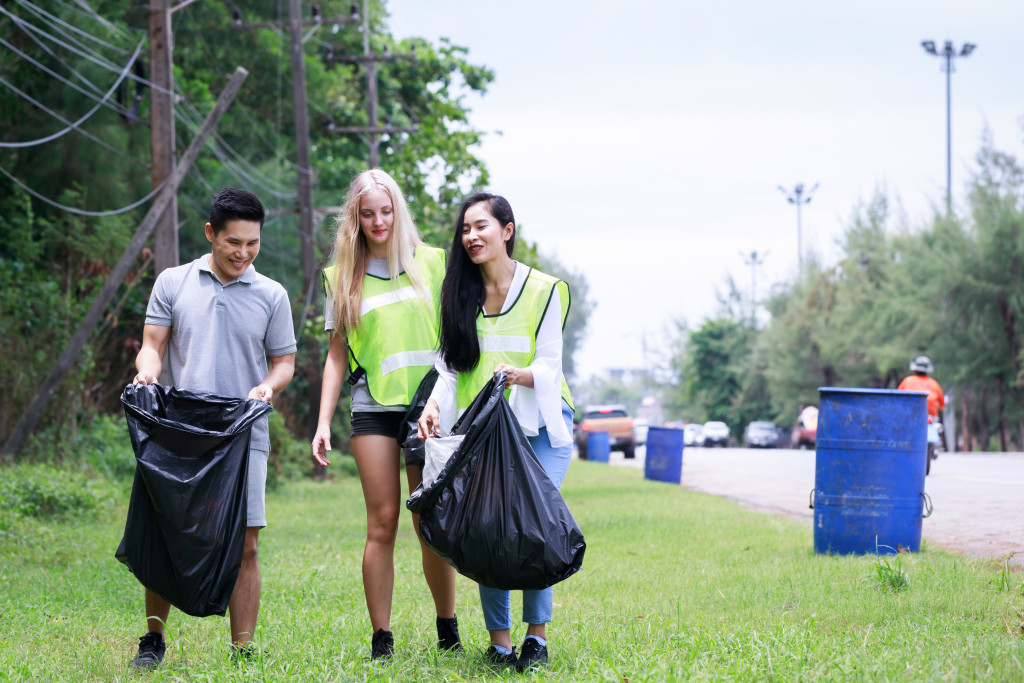 Environmental protection is another excellent way to get involved in your local community. As climate change becomes an increasingly pressing global issue, it is more important than ever to take action at the grassroots level. There are many ways to get involved, from organizing beach cleanups to starting a composting program in your neighborhood.
Here are a few environmental protection programs you can start in your community:
A beach cleanup day where volunteers collect trash from the shoreline. This event can be organized through a local environmental organization or as a standalone community effort.

A tree-planting initiative to help offset carbon emissions and improve air quality. This can be done through a local park or other green space.

A community recycling program that collects and recycles materials like paper, plastic, and metal. This can be done through a local school, church, or other organization.

A composting program that helps residents make nutrient-rich soil for their gardens. This can involve setting up communal compost bins or teaching people how to make their own.
These are just a few ideas for environmental protection programs in your community. If you want to go more in-depth, consider starting a community garden, organizing a neighborhood watch program, or leading a drive to reduce energy consumption.
Supporting Local Businesses
Local businesses are the lifeblood of any community. They provide residents jobs, goods, and services and help keep the economy strong. Unfortunately, they often struggle to compete with large corporations. There are many ways to support local businesses in your community.
Here are a few ideas:
Shop at local stores and businesses whenever possible.

Buy gifts from local boutiques and gift shops.

Dine at locally owned restaurants.

Attend events put on by local organizations.

Volunteer for or donate to local charities.
These are just a few ways to support local businesses in your community. By patronizing them, you are helping to ensure their survival and keeping money circulating within the community. Additionally, you can help spread the word about great local businesses by leaving positive reviews online and telling your friends and family about them.
Final Thoughts
There are many ways to get involved in your local community. Whether you're interested in health initiatives, environmental protection, or supporting local businesses, there are plenty of options. The most important thing is to get started and do what you can to make a difference. Every little bit helps!