Often, modern homes are safe in general. But of course, you still want to ensure that your family's safety is not compromised, especially if your career requires you to leave them at home all the time. Keeping your home secured is particularly important if you have little kids or valuables at home, so there's no debate in that.
If you want to have advanced and improved home security, keep reading below for tips.
Find a Reliable Locksmith
Before anything else, you should have a solid plan on how you'll respond when a break-in takes place. To reduce the chance of someone getting once more, make sure to find a reliable locksmith, someone that you can call any time of the day.
When looking for a locksmith, make sure to find someone local and near your house. It will make it easier for you to contact and have them over than finding someone living way too far from your location. Don't put your safety at risk; every minute counts, so be sure to change your locks after a break-in.
Install Security Cameras
The next thing to do is install security cameras around your house. Even though the systems don't always dissuade intruders, they alert homeowners when uninvited guests enter the property. SMS security also helps law enforcers to locate and identify the intruder.
The great news is that you have so many options today. So take the time to find a system that will work best for you. A friendly tip, consider systems that allow you to have real-time access to CCTV's through your smartphone.
Keep Your Home Well-lit
Intruders don't like it when they are visible to the naked eye. And that's one reason why you need to keep your premises well-lit at night. Most often, darkness is what invites criminals to intrude properties.
When a home is illuminated, they don't have any protection to cover their movements. Giving your outdoor and indoor lights will also improve the quality of the footage of any CCTV camera, making it easier for the authorities to identify the culprit.
Eliminate Hiding Spaces
Eliminate all the hiding spaces in the exterior of your home. These hiding places may include bushes near the doorway or your window. If possible, clean your landscape to keep all areas outdoor clear to the eye. Most intruders look for hiding spaces in homes for cover. If you want to have a clear view of your premises, eliminate tall bushes or outdoor furniture they can use to hide.
Consider Smart Home Technology
If you're usually far away from home or travel too often, it would be wiser to consider innovative home technology to enhance your home safety. These smart home systems use automation to perform several tasks like turning lights on and off, making it unobvious that the house is empty.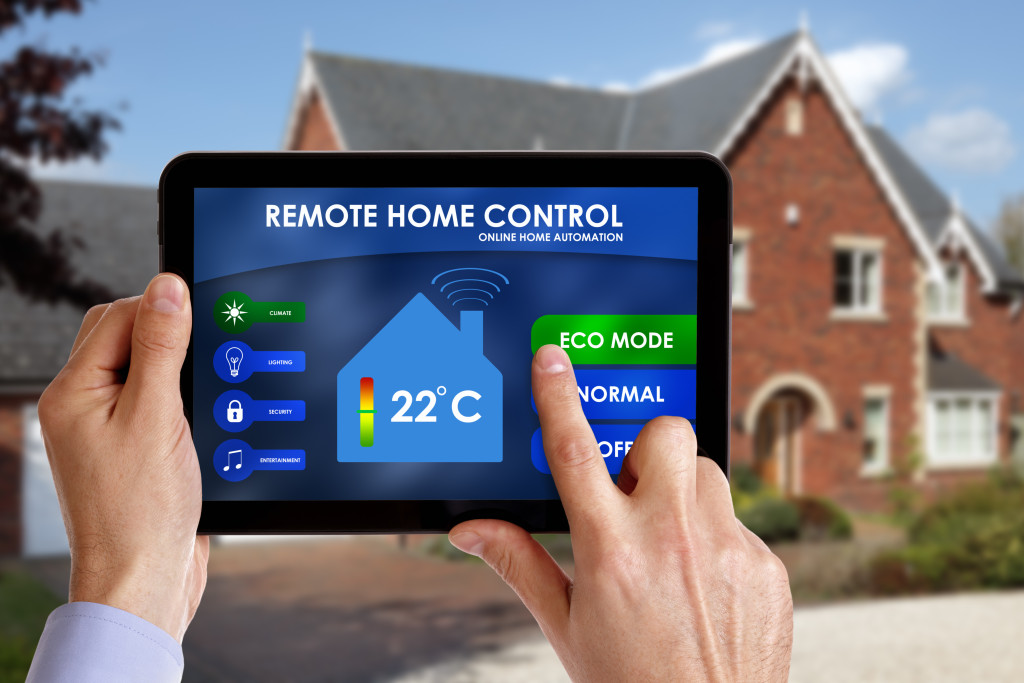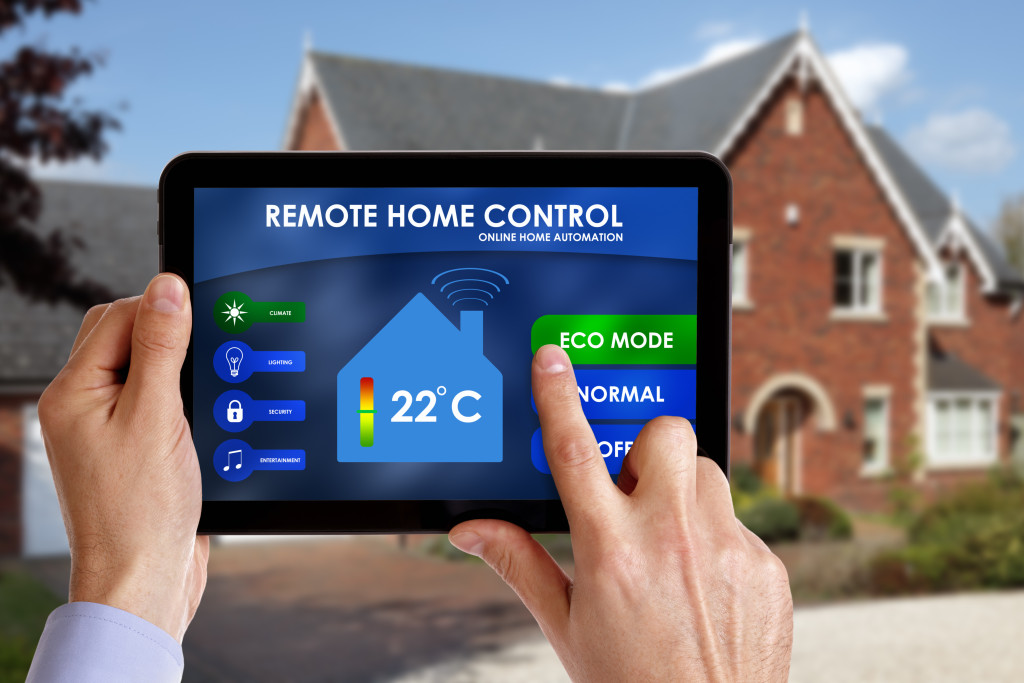 Choose the Right Door Locks and Reinforcements
Eliminate your anxiousness about security and safety by not relying on chain locks alone. Use high-quality locks and reinforcements in every door of your house. For instance, use metal bars on your sliding doors to prevent unintended movements. In addition, always use deadbolts as much as possible.
Use a Security Sign
Even though you don't have CCTV cameras installed, it would still be better to get a security sign to put in your yard or door. Sometimes, signs are more than enough to deter intruders from breaking into your house.
Keep Your Car Keys Close To You At Night
In case you notice suspicious noise or movement in your house in the wee hours, press the panic button of your car key. The sound will cause the burglar to panic and have second thoughts about entering your property, primarily because the sound may wake up your neighbors or alert the night patrol.
Know Your Neighbors
Getting close to your neighbors can be an additional layer of protection for your home. If you're usually out of town, you can ask some good neighbors to keep a lookout for your house from time to time. They can alert you whenever they see suspicious activities going on around your premises. This strategy is also helpful if you don't have the budget to install security alarms and CCTV cameras.
Get Large Dogs
Dogs are smart. They can identify friendly people and those with bad intentions. If you like pets, make sure to get dogs that bark when someone passes by and ensure that they are visible too. Intruders typically skip houses with dogs because they bite. Plus, they don't have the time to deal with them.
When your safety is at risk, it's vital to respond rapidly to prevent intrusion from taking place. While it may seem like a lot of work to do, changing door locks and adding security may be the only thing that could save your life. Make sure to invest in good products to ensure that your system works well when you're not home.