Marketing a business is a lot like being a detective. You need to gather all the evidence, find out what works with your target audience, and figure out the best way to present your business to stand out from the crowd.
A successful small business needs a great marketing strategy. It's easy to become overwhelmed when creating one. Still, smaller companies can use highly effective tactics employed by their larger rivals, such as social media marketing and advertising, particularly if they align them with a specific goal in mind.
Marketing doesn't have to be daunting. If you're a new or small business with limited funds, you can implement a simple, actionable plan to reach more people and increase revenue.
Social Media Marketing
Several social media platforms allow you to sell yourself and your company's services and products online. While these platforms might seem a bit intimidating, if your customers can purchase your services online, you'll want to be there.
If you have the budget, you can hire a great social media manager who will show genuine interest in your business, understand your target market, and help you establish a consistent posting schedule.
Make Engaging Content on TikTok
Companies have realized the potential of video. You should use videos to connect with consumers. Video content is becoming increasingly popular as more and more businesses transform their content to fit this style. Yes, your customers want to hear about your products and services, but they also want to see them.
Videos engage prospective customers, create trust, and connect emotionally. A research paper from 1986 entitled Persuasion and the Role of Visual Presentation Support states that humans process visual data better hence why other consumers prefer graphics that feel like a story.
Create a Facebook Business Page
A great way to keep in touch with your audience is through a Facebook page. It's a place where you can speak to your customers in real-time. You'll be able to dive right into the threads and converse to create a more personal relationship with your audience about the things that matter to them. This is also a great place to share pictures, updates, and ideas to create an open line of communication between you and your audience.
Advertising
Advertising is one of the largest industries in the world. Public response to your ad will give you important feedback. Use your ad to draw attention to what you have to offer.
Put a Vehicle Sticker on Your Business Car
If your business has products that need delivery and requires you to have a car, you can use a vinyl vehicle sticker to show your logo, phone number, and website. You can build brand awareness by using eye-catching graphics to put in your car and reach more consumers at a lower cost. There are several Ram vehicles for sale, which are perfect for corporate use if you need delivery vehicles or business cars.
Make Your Own Business Card
Never underestimate the value of a simple business card. It may not be on everyone's must-have list, but it packs a powerful punch simply because it's inexpensive and easy to hand out to people. Your business cards are an investment in your image.
They are still powerful advertising tools despite the rise of technology where everything can be done online. You send more of a message about yourself when you hand out custom business cards printed on premium paper, with colors that pop and elements that embody your branding.
Purchase Ads on Google, Facebook, and Instagram
Organic reach only takes you so far hence why businesses often use paid ads and boosted posts to take their content further. Paid ads are not limited by an organic algorithm, making them the ideal tool for getting your message to more people.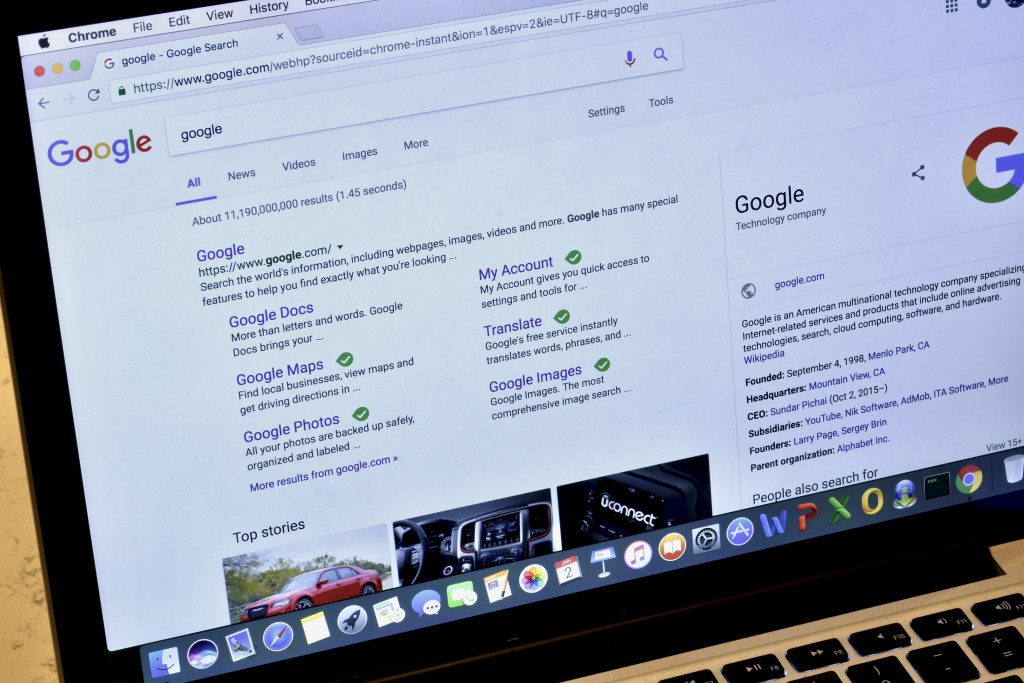 Online Marketing
Every business needs to be visible online. Effective internet marketing helps small businesses learn the online habits of customers. As a result, they can create marketing campaigns tailored for certain people and convert leads into sales.
Optimize Your Content and Website
Search engine optimization (SEO) is one of the best marketing strategies out there. When you create valuable engagement with your audience, your site will rise to the top of relevant Google searches. This brings more traffic to your site and builds customer trust, which will translate into conversions.
One of the best ways to build a relationship with your audience is through a blog. It allows you to connect with them on a deeper level and engages your audience by providing information you don't find anywhere else.
Reach Out to Influencers for Promotions
Influencer marketing is not a new thing. The strategy is based on the idea that people are influenced by individuals they know or idolize. Using effective influence has been proven to be effective. It will help you know what kinds of products your audience and target market want to buy. Influencer marketing isn't for every brand, but it can be a helpful strategy if you want to get exposure for your products.
Final Thoughts
Small business owners often don't have the time or capacity to focus, making you quickly fall behind. Educating yourself on marketing is critical to your small business' growth. Use these strategies to attract customers and set you up for success.